ANTI-WRINKLE INJECTIONS
Malahide Co. Dublin
  As your skin ages, your face starts to show increasingly dominant wrinkles and frown lines, causing the youthful appearance of your face to diminish. In addition to an aged appearance, these lines can also give the impression of an angry or unhappy facial expression.
  Anti-Wrinkle Injection treatments (Botox®) at Face Clinic Malahide can help you regain your natural, youthful appearance by smoothing moderate to severe lines and wrinkles

 Consultation with us is FREE
  Thinking about injectable neuromodulators like Botox® from Allergan but worried about that frozen face? We understand your concerns! That is why we believe it's important to go through a consultation to be sure that we understand your needs and that Anti-Wrinkle Injection is an appropriate treatment for your situation. During the initial free consultation the Doctor will  listen to your medical history and conduct a brief examination to determine the cause of your problem. After the examination Dr Richard or Dr Marcella will be able to recommend a specific treatment plan for you.
  After consultation with our highly qualified medical staff to ensure that Anti-Wrinkle Injection treatment is the right choice for you, you'll be able to undergo the procedure. The prescribed solution will be injected into the necessary areas with an extremely thin needle to reduce potential bruising. The whole procedure will be over in just a few minutes. There may be minor redness immediately after the procedure, but this ordinarily resolves itself within a few hours, and you'll be able to return to normal activities immediately.

AT A GLANCE
TREATMENT TIME: 10 – 20 minutes
BACK TO WORK: same day
FULL RESULT: within 2 weeks of the injection time
RESULTS LAST: 3 – 6 months
FREE TOP UP: within 4 weeks of the initial treatment
FEES: from €120 – full list HERE
What areas can be treated with Anti-Wrinkle Injections (Botox®) ?
Common areas to be treated are (each considered as 1 area):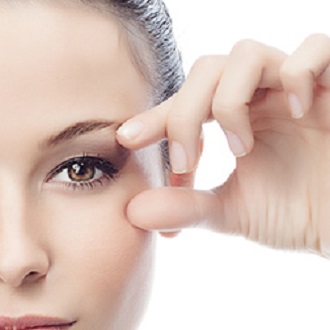 BROW LIFT
"Brow Lifts" are an amazing way to reduce the first signs of aging and rejuvenate the whole face. It will reduce the excess skin hooding over the outer part of the eye.
FROWN LINES
Frown lines are the horizontal lines ("11") between the eyebrows. These lines develop over the years and might give you the "angry" look.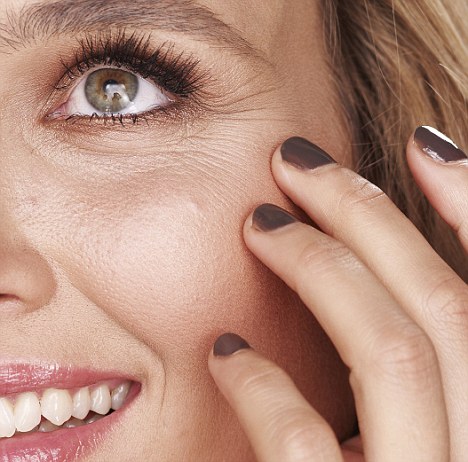 CROW'S FEET
Crow's Feet (laughter lines) – the wrinkles and fine lines that form around the outer corners of the eyes. They start developing in your mid to late twenties.
WORRY LINES
Worry Lines (the forehead) are quite common and appear at different ages. They can make you look worried or stressed when you're not.
TO CHECK OUT OUR WINTER SPECIAL OFFERS